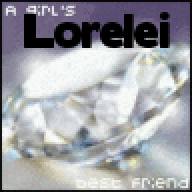 Joined

Apr 30, 2005
Messages

42,064
Happy new week all

I was thinking about the laughs we were having yesterday about flabberlanches and the sad memories of not being picked for team games at school.

I was the kid who was always last in races, couldn''t climb a rope, vault over a horse ( wooden!) run fast enough at rounders ( softball) I remember the humiliation of being given dirty looks by more athletic schoolmates when the teacher would make me go onto their team, as no one would pick me. I guess you are imagining a huge kid? I wasn''t, just carrying a few extra pounds than I should, but I was by no means the biggest kid in school. I was just useless at sports. As I grew the puppy fat left me and I bounced between one silly diet and another, used to exercise with this rope contraption as there wasn''t much available for home use in the eighties. This cycle of dieting and losing weight continued over the years until one day I woke up. It is hardly surprising in my opinion that being overweight can lead to some serious self esteem issues, after all, being the '' fat kid" and not being wanted for school sports is hurtful and can easily lead to the rotten cycle of thin = good/ valued/ liked/ loved/ popular and fat = bad/ lazy/ worthless/ unwanted, you get the picture.
It isn''t surprising that so many people in a similar situation go through adulthood the same way and never try to help themselves. It seems that staying in shape is easier for some people than others and once you reach adulthood it is a choice. You can choose to put the bad memories behind you and take the first step of trying to eat better and workout, or you can stay as you are and accept that it is very likely you
will stay the way you are if you do nothing to change it.


This doesn''t mean you have to go mad and start exercising like a demon and living on lettuce leaves, just make a start towards a healthy new you with exercise and making better food choices. Things are so much easier for the healthy minded than they were, I remember slimmer''s bread made with pure cellulose

, fudge slimming sweets you ate before meals to curb your appetite, diet pills galore and all manner of schemes which would make your wallet thinner if nothing else! Caring for yourself has never been easier, take advantage of that!
As Ellen mentioned, I have the last laugh as I wonder how many of my skinny, athletic schoolmates are now unfit and overweight??? I could have let the memory of being unwanted for games put me off exercising thinking I would be useless at that too, but I didn''t let that stop me and the rewards are huge! I can workout as well as the next person, and probably a great deal better. It is never too late to change your life and this is what you will find will happen once working out becomes part of your routine!
Have a great week everyone