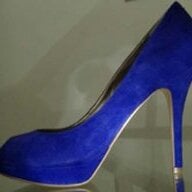 Joined

Dec 14, 2007
Messages

19,456
Re: vent/request for advice-real problems with JKT custom pi

I have spent most of the day thinking about this...honestly I have been so dissatisfied with my dealings with JKT that I have debated a hundred times as to whether or not to post a thread with my issues. Why haven't I? Rabid JKT supporters. The fact that I have ONE experience with her. Fear.

Yeah, I'm a wuss.

So I'm glad that you were able to post. I wish that it wasn't under such crap circumstances, and I'm sorry that it has been at the emotional and financial cost that it has been.

But I'm glad that you had the cojones that I didn't have. I just wish it wasn't at such a price.

I hope that there is some kind of resolution for you.

Now if only I could grow those cojones...