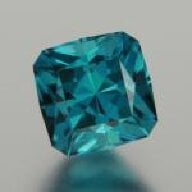 Joined

Jan 18, 2008
Messages

9,758
Hi fellow PS'ers
I am going to attempt to keep this as succinct as I can, but being verbose by nature, please excuse me if I don't achieve it!
In August/September 2009 I embarked on a new custom project with Julia Kay Taylor. It was originally supposed to be a 3 gem stone bezel ring, but ended up being a 5 gem stone ornate bracelet. Why I ended up with an ornate bracelet 3 times the cost of the basic ring I had
really
wanted, is difficult to explain..
Regardless, the piece was eventually finished and ready to ship by 9 Nov 2010.
The background of this lengthy custom project is involved, very rocky, detailed and, well...lengthy - so I am not choosing to post about any of these details.
However, I do not have any objections to posters asking me any questions they like - my post here, and any made subsequently, are not based on memory or emotions - I have painstakingly gone back through almost 15 months of emails, paypal transactions, and so on, so that I can be 100% confident I am presenting factual info and not conjecture.
I would also like to briefly pre-face by saying this was an *extremely* difficult thread to decide to write, not the least as I'm aware JKT has some passionate fans here.
But please, before anyone automatically flames or judges me, please do look back into my threads and posting history - at my long and overwhelmingly positive relationship with Julia on these boards. I understand being a fan, as I was the original 'fan-girl' for JKT - some may recall I was one of the very first (maybe the first?) PSer to commission Julia for a custom project.
The designs of my first two commissioned pieces have since become 'standard offerings' in JKT's stores, baring my namesakes, and which many more PSers have purchased the same or similar pieces.
Since her intro to PS, I have been one of Julia's most vocal and sincere supporters and advocates, encouraging others to make the most of her excellent craftsmanship and amazing customer service.
Which, with all of this mentioned, is all the more baffling why Julia now refuses to acknowledge my concerns, or to offer any kind of followup or customer support what so ever with regards to my most recent project (completed with her at the end of 2010 and received by me a couple of months ago here in Australia.)
I feel I have followed my own advice which I've given to consumers in earnest many times on PS :
"do everything you can to resolve your issue with the vendor behind the scenes before taking it onto PS". Only do so as a final last resort
With a number of my emails to JKT outlining my concerns with her product going simply ignored, I am now feeling left without many more options, hence this thread.
Yep, I will not BS - this is, in part, a vent thread. I have also said on here many times that I believe negative as well as positive reviews of any vendor, no matter how popular, should be shared with the community.
But it is also a thread asking,
what would you do in my situation?
I have a very expensive piece, which I invested over a year of time and effort and some of my best gemstones into, which is literally of no use to me, due to a number of errors of the jeweller.
In detail, my concerns and related complaints with my custom five gem stone, argentium and 18k yellow gold bracelet are as follows:
1. The shape. Look at high jewellery (or in fact just most jewellery) for bracelets - they are almost always constructed with an Ovoid shape that matches the natural shape and curve of the human forearm or wrist. They aren't exactly round, as our arms aren't. But they have an ovoid shape, from east to west, for fit and comfort.
For an un-determined reason, Julia decided to create this bracelet with a north-south Ovoid orientation. Effectively, this aspect of the construction makes the bracelet un-wearable, and as such, is a non-functional piece of jewellery. Due (in large part) to this shape, it is very uncomfortable, and will not stay on the arm for more than a second or two before falling to the wrist.
This was not the shape that was agreed to, nor was it shown in any of the sketches or designs created and approved for my project (these designs actually show the traditional / accepted standard of east-west ovoid orientation).
2. The Fit. The bracelet is that much too large for me, I can easily slip it on and off my hand with the clasp closed. Along with the issue mentioned at 1), this further contributes to the bracelet simply not being functional. Of course, being a custom project, fit and size were discussed significantly and at length. As per the vendor's request, I provided photos of my arm, with corresponding measurements, and instructions for where I would like the bracelet to sit.
Due to the design, the bracelet was intended to sit on the forearm, a detail discussed at length - as the size is, I can push it up almost to the elbow before it "fits" - but it quickly falls back down.
3. The size - as in, the measurements of the piece and actual shape and bulk and heaviness of the bracelet.
The bracelet is significantly larger in person than I had either requested or anticipated, or had been discussed. The measurements are also larger than the measurements I agreed upon via email. Some folks may say here 'but you're getting more bracelet, that's good!". However, if the measurements, bulkiness and heaviness of the piece make it literally un-wearable, well than in this case, bigger certainly is not better
Issue 3), combined with the factors of issue 1) and 2), work in conjunction to make this bracelet...certainly a pretty ornament to look at...but that's it.
By no means can it be considered a functional piece of jewellery as it is at the moment - which was what I ordered and paid for - not an ornament.
This was by no means a cheap or easy project for me (and I know for certain it was not easy for Julia).
It has five of
my own
gemstones that I'd collected over time set into it, a couple being real favourites.
Since it has arrived and I immediately discovered the inherent faults, I have not attempted to wear it, even inside the home. To do so would be foolish and risk damaging the gems, which are bezel set along the top of the bracelet.
I have emailed Julia twice over a number of weeks, politely outlining my concerns just like above, and asking for her suggestion of an amicable resolution. Than asking for just any reply at all. To date I've been ignored.
And so...what do you think?
What would you do if you were me?
I know my post is lengthy, so thank you to those who read and reply, in advance.
Your advice, input, questions, comments, are all welcome.
Sincerely
AJ.