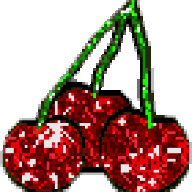 Joined

Jun 28, 2006
Messages

1,320
Date: 7/20/2008 12:07:16 PM
Author: agc
My two cents on the issue. Marketing forces (not on this forum) have sold the general public the line that H&A are the ultimate, best cut, best performing diamonds and anything less is second best. When the average consumer comes to this forum and reads a tutorial on H&A and sees that the the hearts with clefts ''FAILS'' many automatically assume that means less precision, less perfect and less beauty since it ''FAILED''. Most do not realize this is strictly a patterning issue and not a direct measure of performance. They do not understand that diamonds with longer lgf will have clefts and could actually be cut tighter and perform better than a true, traditional H&A and therefore are not ''FAILURES'' of quality or performance. It all comes down to perception of the word ''FAIL''. IMHO.
True H&A should be sold as such. Anything that is not true H&A is not true H&A and should be sold as such. In this instance the only thing that a stone with clefts in the hearts
fails
to do is to obtain the ability to call that stone a true H&A stone.The stone could be amazing and very stunning. Other than that the images of the stone would have to be looked at one by one to see if it is a top performer.
A non true H&A stone should not be sold as a true H&A. PERIOD. That is the whole point to this thread. If you want a true H&A stone then read the tutorial learn about the correct patterning and buy a stone that falls within the limits. If you don''t care about the H&A label then buy a top performer, don''t spend the extra money. Either stone is most likely is going to be amazing. Just don''t misrepresent a stone as something it is not.