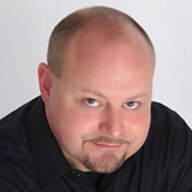 Joined

May 1, 2008
Messages

3,467
Date: 7/23/2008 3:57:04 AM
Author: Paul-Antwerp
Did you know that Garry loves to eat what we call ''stoofvlees'' when he is in Antwerp? In translation, I think that stew would be the best translation.

When we, Belgians, talk of preparing stew, we all remember that our mothers would add a slice of bread (preferably dark bread), covered with pear-syrup and mustard to the stew. And of course prunes. For us, that makes the stew really good.

However, most important are of course the other ingredients, which we, Belgians, do not consider, because we think it logical to use fine meat of various animals.

Now, I know little about stew in a technical sense, but there is a great analogy here with diamonds.

Live long,
Do you all consider vide a kind of stoofvlees, Paul? If not, can it perform as well as stoofvlees anyway? Even though it''s vide? Will some people by angry that you refuse to consider it stoofvlees? Is it okay to have a bolleke with vide as well as with stoofvlees?