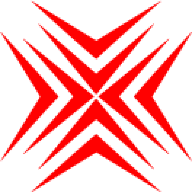 Joined

May 3, 2001
Messages

7,516
John Quixote and I have been talking about the schedule and we have approached Leonid about doing this post instead of him having to post for us always what is going to happen and when. I have not yet talked with Gary or Paul Antwerp or Dave Atlas, but it is hoped that they will enter in their scheduled events also.

Each day we will post what we know we are going to do and if possible we will post a day or two in advance.

John is off watching a football game, so I will start.

Monday at 4PM EST I will do a session on Custom Design, The Good, The Bad, and The Ugly. It will be about what to expect when doing a custom design and things to look for when looking at jewelry on the net to see if it is done well, okay, or just plain poorly. Should take about twenty minutes plus Q&A. There will be LOTS of pictures, but no test.

On Monday I will not hold my normal 6PM EST office hour but should do so for the rest of the week. John and I will probably schedule at least one evening session for those of you who can not come during the day.

Wink

P.S. My session on Monday is a result of a request. Feel free to make requests, we are listening!