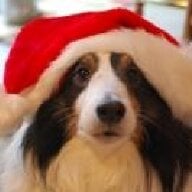 Joined

Nov 25, 2002
Messages

9,170
----------------
On 5/2/2003 7:34:23 AM jlim wrote:


Mara,
No one has to convince me that I can get a better deal elsewhere. I would shop anywhere but Tiffany's. I'm not trying to change the views of anyone of you. But it seems almost everyone is telling me that my 0.5ct is too small.

It is not just what she wants. It is also what I want. So, it will be a compromise bet. my needs and hers. Not just she wants a bigger st. and I want to spend as little as possible. No. I want good quality diamond and I want to make sure I make an informed decision because I cannot read her mind. I want this to be a surprise. Rather than getting her a 0.33 (small) or 0.75 (big IMO), I decided on around 0.5ct. I've talked to my other Asian friends and we share the same feeling. Maybe because we are of the same built and same cultural background, we feel that something has to look good and of good quality w/o being cheesy. When I walk down the street and see a woman with a big diamond ring (mind you, it could very well be 1.5ct only, a size most of you would say it is medium size), the first thing that come to my mind is "Is that diamond real?". "If it is real, how good of a quality it is?".

I've mentioned that my friend who was in one of the Tiffany store, the salesman told him that his observations are given a constrain budget, the American buyer will always opt for a larger stone sacrificing quality and the Japanese buyer will always opt for the smaller stone of superior quality. The Chinese buyer (I suspect HK buyers) will often buy 0.88ct coz' of the significance of the number 8. To me, to opt for a larger diamond and sacrificing quality is being superficial. Deep down you know it is not the best quality diamond you could have bought but you choose to ignore that and get something that is larger and more noticeable. I thought an e-ring is suppose to be bet. your bf and you and my gf and I.

Anyway, there's another reason also to shop at a store like Tiffany's. Every Tiffany's you go to in this world is the same. I haven't been to all of them nor spend a considerable amount of time in one but I believe it is a good assumption. 10, 20 or 30 years down the road, when we happen to be walking down the street and we see a Tiffany, it believe it will bring back all the memories we had and I can even tell her what I went through getting the e-ring for her 30 years ago. I know my gf. is very sentimental. Even if I get her a 0.5ct ring and 10 years from now we are *rich*, I know she'll never upgrade the ring and get a bigger diamond. We'll buy a bigger diamond, sure but I can confidently say that it'll never be on her ring finger.

With my contrained budget, I'm torn on my personal values (getting the best diamond) or be part of "history" so to speak. However, since coming to this forum, another twist has been thrown in. I get people telling me that I should get a larger diamond and sacrifice quality (albeit quality that can't be seen through the naked eye).----------------
Jim: Given all the posts on this, let's boil it down.
If you really think that the only place to get quality is at Tiffany's, then go there. If you really believe that you don't want to go over .5, then don't.
You came here seeking advice, and lots of helpful people have given you plenty of sage advice. What you do with that advice is completely up to you.
Everyone is telling you that .5 is too small, that's correct. That's their honest opinion. You don't have to agree with it, and the ultimate decision is up to you. Everyone is telling you that the QUALITY of the Tiffany
diamond
is NOT superior to what is available at other reputable sources, and in many cases the stone quality may be inferior because they don't provide any documentation about the most important factor in quality, CUT. You don't have to agree with that either, and again, the ultimate decision is up to you.
You've asked for opinions, and you've gotten them. If you disagree with them, fine, but then why keep asking? Are you looking for people to validate your viewpoints? If so, it isn't going to happen. You are dealing with people who are among the most savvy diamond amateurs (and professionals) around. The opinions offered are INFORMED ones, and they aren't going to change. I mean this in the nicest way, but you need to make your own decision on this. You just don't want to hear what people are saying...if you don't like the answer, you just ask again.
This is like "The Emperor's New Clothes". If you want to be the emperor and believe the "new clothes" (Tiffany diamond) are great, then do so. But believe me....the rest of the villagers are NOT going to agree.
In short, believe what you wish....but just don't expect that people here are going to validate those beliefs.