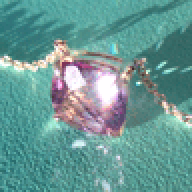 Joined

Mar 25, 2008
Messages

5,070
I thought I''d bring our discussion over here!
Date:

2/10/2009 6:14:31 PM

Author:

LabRatPhD

Hi

Dreamgirl

!

Really?? We must be long-lost twins!

At T&Co, my SO really only liked the Tiffany setting and the Novo. I liked the Novo at first because it seemed like it had more personality than the Tiffany setting. I tried on several Novos (along with the matching wedding band) and really thought that would be my set. I started looking at the other wedding bands on the Tiffany website and somehow it seemed that the bands I liked wouldn''t look so cute with the Novo e-ring. My mom really likes the Tiffany setting so she has been prodding me to try it on seriously. We have some 2.03 ct Tiffany settings coming in to our local store so I am dying to try them on. Hopefully it will be my ring very soon and the fickle syndrome goes away!
That is EXACTLY what I used to think of the Novo!!! (You can read my Novo crazed threads I once started just to see! lol) I always had known of *all* of Tiffany''s rings but when the Novo came out, I was like "THAT''S IT!! THAT''S MY RING!" I knew I always wanted a Tiffany though because the styles can''t be beat (IMO.) Boyfriend never was into it like I was and kept insisting he liked the Tiffany Setting. I always blew him off. I even threw a fit about it one time because I so badly wanted him to like the Novo too. I could never have a ring he didn''t like. I tried it on a few times on my own thinking it was perfect...until...we had looked at rings together, it was only then that I realized why he didn''t like it for me and then I felt the same way.
I told the SA that my boyfriend liked the Tiffany Setting so we went over to look. And........WOW!!!!!! What a difference on the hand. I fell in love immediately! And as I said, that is when my boyfriend found the setting with tapered baguettes. He pointed it out in the case. I couldn''t believe he would like a ring like that, I was amazed! So, I tried it on and we were madly in love with that one too....