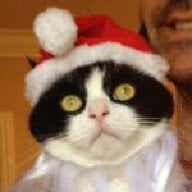 Joined

Oct 7, 2004
Messages

5,239
This is the year I'm setting ALL the stones!! Too bad I've been out of the settings game so long that I'm unable to narrow anything down. Been going around and around in this 3-stone circus, and it's given me tunnel vision.

Anyone seen any nice profiles that aren't the typical basket style, but still pretty? and simple? My oecs are 1.57, .90, and .88 and my ring size is 3, so there isn't a whole lot of real estate!
As much as I'd love something like this ebay ring, deep down I know it's probably going to be ridiculous in a not so great way and probably not comfortable at all.
http://www.ebay.com/itm/121847389994?ssPageName=STRK:MESINDXX:IT&_trksid=p3984.m1436.l2649
Throw some suggestions at me! I'm attaching a ring from DK that I like, and they said they can modify it for rounds, but I'd love to see anything you guys can come up with.
Mucho thanks!!