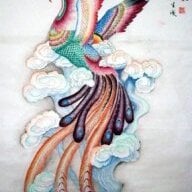 Joined

Jul 31, 2014
Messages

9,652
Sorry but I really dun mind to highjack the thread but as the topic surrounds color grading..

CBI diamonds are said to "As a general rule we observe that our Crafted by Infinity diamonds face-up 2 or more grades higher than their AGS color grade"

Is that just marketing hype? On a side profile, face down, I'm sure the true color grade would still be observed right?
Certainly can't speak for all CBIs, but my custom cut N faces up quite white. My guess is that people would think it's J/K color, or maybe L, but certainly not N.