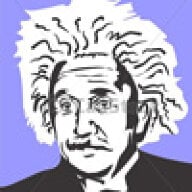 Joined

Dec 18, 2014
Messages

164
Welcome to the party! Yeah it's frustrating, but I think I'm close to getting my money back. I've talked to 2 higher ups so far and it sounds like they're fighting a losing battle. I've been told twice now that they are unable to sell the stone because they sell "new stones" not used ones. I called BS. The stone is not owned by me, it has not been paid for or received by me. Also, they're telling me that if I purchase a $1,000,000 diamond outright and I return it within their 30 day refund window, they just take a 1mil hit? Throw it away since in this case it's actually pre-owned? Yeah....I don't think so folks.
"Used"?!

I greatly admire your patience. Were it me, I would have already called my credit card company and requested a charge back. They would have asked me for all the communication (emails) from both parties and issued me a "temporary" refund. Then, they would notify the merchant to have them submit all communication and a link or other written proof of their refund policy. The credit card company would make a decision, and if it was in favor of the customer (usually) they would refund my money and charge their fees to the merchant. The end. Any savvy merchant already knows this procedure and is much better off just issuing the lousy refund so as not to pay the charge back fee on top of it. Not to mention the bad press.
The fact that the stone is
still in their possession
makes me feel they won't have a leg to stand on.
Just saying...