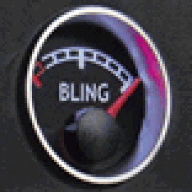 Joined

Oct 25, 2008
Messages

1,004
Wacamaster's story about losing (then fortunately finding) their 3-carat ring when passing it around to show friends at a bar got me thinking.

Do you, have you, ever taken your ring off to show it to others?

If so when, where and for whom?

For instance, only in your home and only for immediate family members, closest friends etc.
Or, never when/where alcohol is served etc.
Or, only for a trusted jeweler for prong tightening etc.

What are your personal rules about taking your ring off for others?
What do you say if someone you should trust asks you to take it off in a safe place so they can see it but you'd rather not?