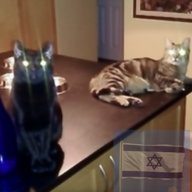 Joined

Jun 8, 2008
Messages

31,146
So these are the ones I just got, in the cranberry color - I hadn't liked them at all online but they looked great when I tried them on:

https://www.stuartweitzman.com/products/livia-80/cranberry-suede-with-stretch-elastic/?DepartmentId=602&DepartmentGroupId=1

I wish I had thought to take a selfie in the mirror so you could see them on - I don't have a good full-length mirror at home yet so I'll have to wait until I can have someone else snap a pic!

I tried on a lot of boots - I liked the Tieland and Lowland, but wasn't a fan of the 5050 (prefer solid leather if I'm getting a boot of that height/color, instead of the stretchy stuff in the back). If I end up returning the ones I ordered online rather than keeping them, I'll probably get the black suede Tieland instead.

Sadly they didn't have the embroidered ones I liked so much online. The salesperson said that the sale starts tomorrow. My boots were 30% off.
I LOVE your new SW boots. Sweet. And love the color too. Very versatile and I have a few SW boots that color and wear them often. It's a good color. Goes with many different things IMO.
Yes you must start taking boot selfies LOL. I am expert at that haha. And I LOVE the Lowland. Perhaps my favorite boot in the cold weather. The Tieland is relatively new and I have not yet had a chance to try it. I usually do best with flat to very low heels so not sure it will be comfortable for me. Please share photos if you decide to get the Tieland.
You guys are making my want a pair so bad!
Yassssss! You need a pair Elle. They go so well with your gorgeous gemstones!!!

Yup. SW gets footwear/boots. Been a (family) staple, cuz that's what fits. Oh and LOOKS great!
Sharon, your taste is as always impeccable and exquisite.