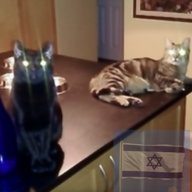 Joined

Jun 8, 2008
Messages

31,456
This is totally crazy but my house doesn't have a single full-length mirror. My old house didn't either but I had one installed about a year before we moved. And I haven't found one I like for my new house - so no ability to take boot selfies unless I wave my leg in the air to take a pic above the countertop in the bathroom!
LOL OK you're off the hook for now

Though I suggest getting one so you can admire your OTK boots.