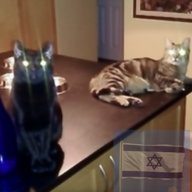 Joined

Jun 8, 2008
Messages

31,348
I just got the boots! I must have the weirdest body. They are just barely above the knee! They don't seem as high as your 5050s

@missy

. I checked the box and numbers inside and they are labeled 5050 but they aren't as tall as I expected. Remember I'm only 5'2" but long legs for my height.

I do like them though. Very soft, streamlined. I will snap a pic later.
That is weird and maybe your calf measurement is longer than mine as I have long legs too and am taller than you. What is your inseam? I would think perhaps they changed the length but I just got a new pair of 5050 in black leather and they seem the same length.
I am glad you like them thought and looking forward to seeing them on you.
Since they are shorter on you than anticipated I recommend checking out the Lowland boot. They might be perfect for you. Just keep in mind they are truly flats and have a tie at the top which you may not care for...but I love the Lowland boots. Very sophisticated.