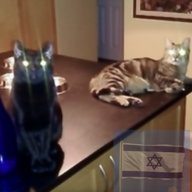 Joined

Jun 8, 2008
Messages

36,005
Ok so how on earth do you keep these types of boots from sliding down?! I have a few pairs- stuart weitzman; Chinese laundry etc (ie pretty cheap to expensive) and no matter how tight it is they slide. My latest pr of stuart weitzman's are a bit too tight, they leave marks on my legs- still slide down.
I even have a pr w adjustable elastic built in at the top- slides down to my calfs.
I tried w tights, no tights too.
It's maddening!
Gosh, I would go to your local SW store and speak with the sales associate and see what solution they can offer. Or go to your cobbler and ask him. We have a great cobbler and he has helped me with different issues over the years. Though with SW boots and Duo boots (custom to your calf) I never have that issue. My newest SW boots the Fifo are looser on me than my previous pairs but it could be because I ordered a half size larger so the calf fits a bit larger too.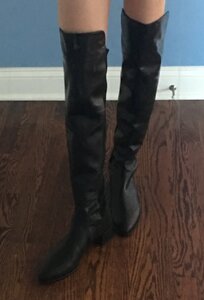 \
As you can see it is a bit loose but once I wear it with pants/leggings it will fit just fine I think. And if you look at the video and pics I linked a few posts above it is how the Fifo fits the model too so perhaps it is supposed to be less form fitting than the 50/50 though I own a few pairs of older Fifo boots and they fit more slimly IIRC.
I would absolutely go to your SW store and ask them what they think and what can be done and then the cobbler is your next step. Your boots should not be sliding down your leg. And check out Duo because they do make it custom to your leg and you cannot go wrong with that fit. IMO. Good luck-I hope you can find a satisfactory solution and enjoy your boots.