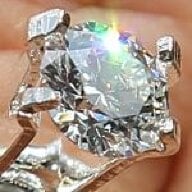 Joined

Apr 25, 2014
Messages

6,870
What about putting spike strips on your driveway at night? I saw several on amazon and Etsy (called ninja caltrops)

10 Large 2 1/2 - 3 inches tall Made by Caltrop Security Systems Over 100,000 sold! These are great to use around your house, in the grass and around bushes to deter intruders. They are perfect for putting under your windows to stop people looking in or entering your house. You can also use them

www.etsy.com

ETA: these seem like fun. I might get some just to have just in case.
Would he not then be trapped at the location?
I'm not sure a trapped person would act more rationally than someone free to leave, and he doesn't appear very rational in the first place... lol