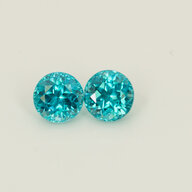 Joined

Dec 7, 2019
Messages

36
I am a PS regular, writing this under a temp name for anonymity

I am being stalked by a stranger. This person has been showing up at our house at random times during the night...just sitting in our driveway. We thought maybe innocent at first, then began to suspect we were being cased. A few days ago he was down the street as I was leaving for work very early. He turned around in my driveway, followed me for several blocks. The next morning my husband followed behind me, and sure enough the same man was around the corner.
We have alerted police, talked to neighbors. We have installed cameras at the house, getting a dash cam installed tomorrow. Deputy is concerned for my safety, suggested I get a gun permit. This is seriously scary stuff to be dealing with.

The thing is: I DO NOT KNOW THIS MAN. I am beginning to think at some point he followed me home and I was oblivious.

****LADIES: I am writing this here to you all as a reminder to be diligent, be aware of your surroundings, pay attention to who is around you. It is so easy to be distracted, especially this time of year. Please be careful out there ladies, don't let your guard down. Be safe, be aware!****


And if anyone has any experience or knowledge how to handle this situation, please comment. I am scared!