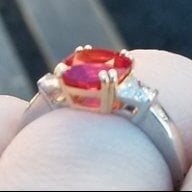 Joined

Nov 3, 2009
Messages

7,499
I am very glad. There are states allowing to put DNA into CODIS even if the person has been only arrested. I hope you live in one of such states. They should see where else he has left traces.

I follow some cases after my friend's daughter disappeared, and most often, all these perps are caught by sheer chance. Something tells me you are not his first victim.
Keeping fingers closed that they don't l t him out.