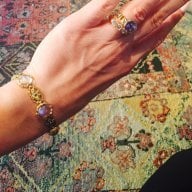 Joined

Apr 22, 2017
Messages

4,171
Wow

@Bluegemz

it's going to take awhile for me to absorb all this terrific info!

It looks like jade is one of the most complex of gemstones to fully understand. I'm hoping I might be able to find a reputable dealer in LA so we can go see and feel the stones in person.
I'm sure there are many reputable sellers in LA of all places! I'm not familiar with any in that area though, but in LA you can find most things...now if you were in San Francisco Bay Area I could be just a little bit more more helpful. Please take all the time you need with this....and keep learning all you can along the way!
Last edited: