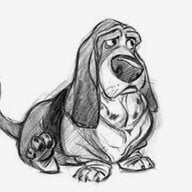 Joined

Oct 7, 2015
Messages

582
As most of the recommendations on PS are understandably for US companies or Independant Jewellers, would it be possible to start a list of very good to superb UK jewellers who would be of a similar standard to the Victor Canera, Steven Kirsch, BGD etc etc often used by PSers and recommended here (Apologies to the other wonderful ones I haven't mentioned), these are just off the top of my head!
There must be some great jewellers and workbenches in the UK!
I don't mean big international brand companies like Tiffany, Cartier, De Beers etc but wonderful independents or artisan jewellers or benches all over the UK, for those of us that would love to have a UK 'go to' that has a proven record from delighted customers.
Apologies if there is such a list already, and if there is and as I haven't seen it, please could someone tell me where it can be found.
Thank you