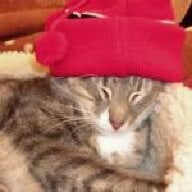 Joined

Aug 14, 2009
Messages

22,064
Something old...
The first time I flew across the country to visit my husband after he moved, he met me at the airport with a surprise. You can
just
see a hint of green in the bride (which I wasn't - yet!) bear's left ear. 4mm chrome diopside studs - I imagine I'd been talking about wanting some.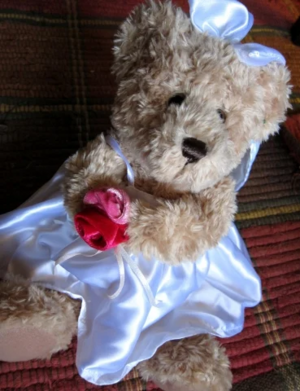 In the many years since, those studs have come with me... On every vacation, to every first day at a new job, to every frightening vet visit. They're my sweet and unassuming little lucky charms.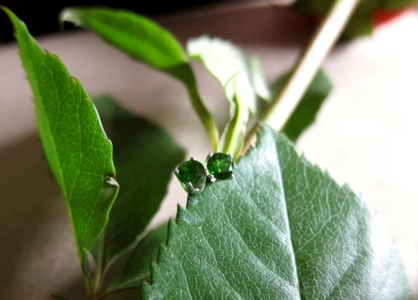 Late last year, as I was cleaning them, I noticed that one stone was very loose. A little massaging and it slid right out of its mount, smooth and silent as can be - thank goodness I hadn't been wearing them!!
I emailed
WF
within the hour. I wanted a decent amount of visible white metal between the green and my skin, and Liza recommended against bezelling such soft stones, so we went with eight-prong baby martinis. My husband asked me how much this reset was going to run. I told him. He observed that it was several times what he'd bought them for originally. I stared at him. He shrugged, "well, it's a lot less than your Starbucks habit costs us". The maturing and curing of romance.
WF
's photos - logo removed per SMTB policy. They're bright splashes of green on the ears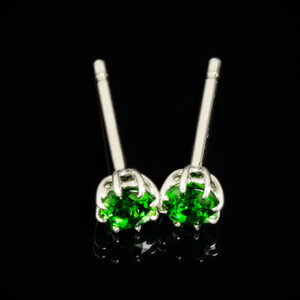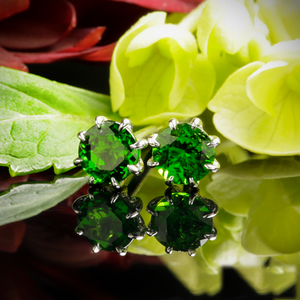 The box that I picked up at FedEx was much bulkier than I was expecting. My first thought - "Oh! They've sent me a calendar!". And I spent the drive home wondering how I'd missed the announcement that they were printing them again... I loved the calendars! I can't say I gave much - any - thought to why a calendar would require this much extra space.
It wasn't a calendar. It was
much
more special. A beautiful ceramic trinket box with a bejewelled butterfly handle - Butterflies was my first custom design with
WF
. And a card of well-wishes from people I've known for a full third of my life now. Two unexpected, lovely delights!!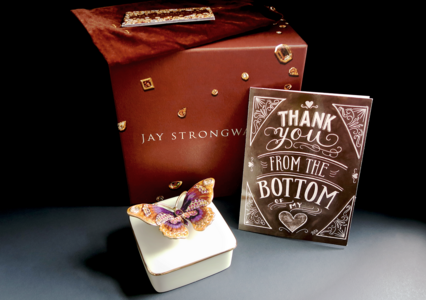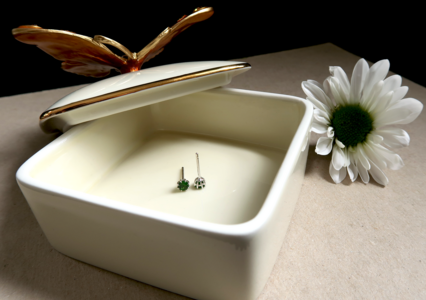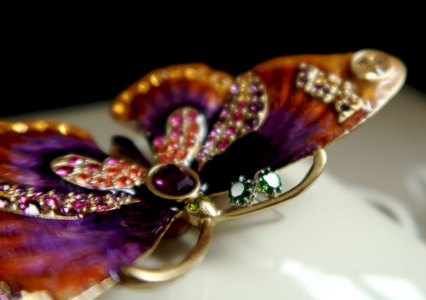 I wore my 2020
WF
loot for date night last night. Date night in a house that doubles as a petting zoo never goes according to plan; I wasn't able to get any photos of their renewed debut. So I'll post an old earshot instead, and let's all pretend that my hair is still this thick and this black.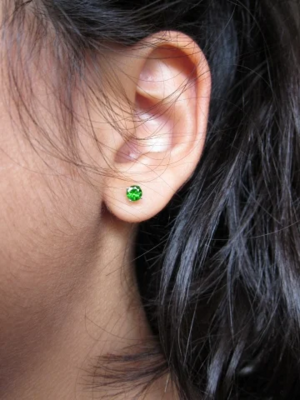 Last edited: