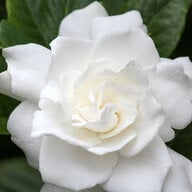 Joined

Feb 21, 2017
Messages

357
Here's a ring I've had for ages but only recently taken to wearing. It was bought at the Pearl Factory once-kiosk (I think they may have a full store front now) on San Francisco's Fisherman's Wharf. It's a total tourist trap, but I remember thinking it was way cool when my dad treated me to this. I think I was 14 or so?
Anyway, for $15, you got to open an "oyster" with a pearl inside. They're Akoyas, mostly small and low-quality, and they make their money trying to hustle you into buying expensive settings.
My pearl was set into an inexpensive 14k YG bypass style setting, and done so poorly: they put the drill hole in the middle of some rippling on the nacre (so that's mostly hidden), but there's a bit of extra glue along the bottom of the pearl. For all that, the ring is nostalgic for me, and I've been wearing it quite a bit recently as I've developed a fondness for yellow gold.