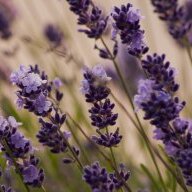 Joined

Jan 25, 2015
Messages

64
Hello! So, my BF and I were having a chat, and it turned into
that
chat, the,
do you want to get married?
chat, much to my surprise! I've been lurking/occasionally asking questions on this site for a while, now I'm finally asking for help, for real! This is not a drill!
Previously I had been turned on to the Pads and peach sapphires, but you know. Pads are $$$, and I'm a fair skinned redhead; I think peach would be lost on my hand. I've always loved sapphires, and I absolutely love the look of yellow sapphires in yellow gold. I believe it's a combination I will love for many years to come. I've seen some very beautiful, fiery yellow sapphires on the interwebs, but I'm not sure of what I'm looking at really. I emailed Pearlman's and Gemfix to inquire about additional inventory, and hopefully I can gather some real pictures. The budget is $4,000 including the setting, but if I were to find something really great, we could work it out. I'm looking for a light to medium stone, approx 8x8mm, radiant or cushion, oval if its a really awesome stone. I'm looking for great clarity. I appreciate inclusions in my semi precious stones, but anything floating around in my e-ring would drive me nuts. I'd prefer a natural stone, but heat treatment is fine, unless there are things about heat treatment I should know about haha

What should I be asking vendors? What lab cert is acceptable? Am I leaving anything out? I've included some pictures of things I've seen that I liked; is there anything about them that's less than stellar? Are these cuts okay? Have you seen anything around that's better than what I've posted? What can i expect in the actual stone that ins't conveyed in the picture, like color shifts? I welcome any and all input, the more information the better! Thanks in advance!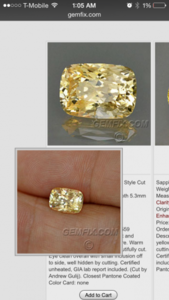 I saw this on gemfix about a year ago, and color wise, its the bees knees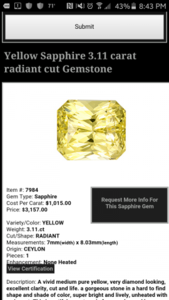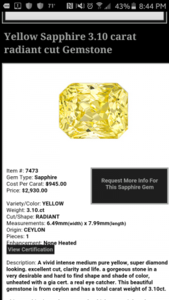 The color and faceting of this stone look awesome to me