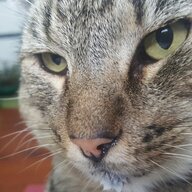 Joined

Apr 30, 2019
Messages

2,017
The history teacher in me has to chime in here. November 11 is approaching here in the US. I had not even realizezed it was approaching, because I am not paying attention to the date!

Seeing the poppies made me realize that the Royal Family is observing Armistice Day, now called Veterans Day in the United States. It commemorates the end of World War I at the eleventh hour of the eleventh day of the eleventh month of 1918 and was followed by the Versailles Conference and the Paris Peace Treaty.

Armistice Day is called Remembrance Day in the UK. It is not a holiday but is observed on Sunday, and is called Remembrance Sunday. Last year, being he 100th anniversary of the armistice, was the cause of special events.
something i only just learnt
why do we in NZ not do poppies on rememberence day but we do on ANZAC day in April ?
way back in 1921 when the French started making the poppies we were keen to join in
but the boat that delivered them that first year didn't get here in time (saddly this is also a modern problem for lots of imported goods)
so our Returned Services Association saved them up till ANZAC day and our tradition was born