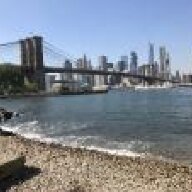 Joined

Aug 6, 2016
Messages

113
For a couple of months now I have read and watched radiant cutted diamond for buying my girl an engagement ring, was going to order one on Monday but after "Gipsy" advise me to check what here like, I found out I was not in the right direction at all!
She want round brilliant 100%, so I'm glad for the advise so I now are going to buy the ring she truly wants, but since I've only have read about radiant a cut all this time I was hoping for someone with knowledge could tell me how to get the most perfect round brilliant cut 2 ct with a budget 18000$
Im traveling to New York in a months or two from Thursday -Sunday so it need to be a jewler I can trust from ordering it in advance so the ring is ready until my arrival.

Thank you all, and thank you gipsy for making me ask the gf what she truly wants!