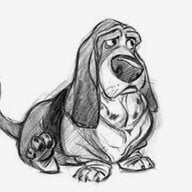 Joined

Oct 7, 2015
Messages

616
Hi, I'm looking for design ideas, as my husband is keen for me to re-set his mother's old engagement ring so that I will wear it (as a RHR) more often, I like the idea too! This is taking priority over anything else I've been planning!
We've both decided it should be set with a Ruby and preferably with the gold reused in the new ring.
The old ring is a traditional three stone diamond ring, centre 0.25ct White and eye clean, the outer two diamonds are @ 0.15ct each and I believe the same quality.

Ive considered another three stone, using two diamonds and adding a Ruby but that would mean using the larger stone for something else, but I'm not sure about splitting them up. The best idea so far is of a five stone using the old three and adding another new matched diamond and a Ruby, I quite like this idea but have no idea as to what shape of Ruby to choose. Probably not a round though!

Does anyone have any images of a ring like this, with any shape of Ruby?
I'd love some better suggestions for what to do with it, while keeping the three diamonds together, I'm open to adding a few more if needs be.

Thank you.