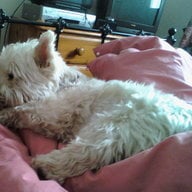 Joined

Jun 1, 2018
Messages

1,349
Thank you, Lykame! It took me a minute to figure out how to start a new thread but after going to Rocky Talk I figured it out. The stone is GIA certified but we cannot locate the certificate and we don't have a number for it. It was done many moons ago. The info was hand written down on an old piece of paper in the safe. Who knows where the document went. The color is M and the clarity grade is SI1 . The inclusions are tiny pinpoints so I am not sure if that would impact cutting. GIA would have to redo it and it is like over $800.00.I figured if I recut,I would spend the money then to get new paperwork on it.It is not insured because it lives in the safe except when I pull it out to look at it.I don't mind the stone as is but I love the old chunky, pillowy look of the old diamonds..I have other family stones,much smaller, old mine cut 1.31 vs I color set in a ring ,and old European cut 1.37 vvs1 G color and a transitional 3.35 G SI1 also in a ring . Additionally,two have gone to my daughters for their engagement rings. Some smaller in necklaces and a platinum pin with lots of old cut stones I only wear in the winter.

As far as willingness of loss of the diamond weight,I would have to have someone tell me what I am looking at. Since I do not understand the nitty gritty of how diamonds are cut, I have no clue how they do it..

I am trying to read other threads and learn more about different things on here.Thanks for the info on other threads. So much to see and read , it is overwhelming.I went to the safe and pulled out one of the shelves for you and took pic.I'll try and get you some more pics of this diamond we are chatting about when I return from dinner this evening.These are family pieces I love and wear. There are others and of course ,some that I will never wear because they are not my style.Now perhaps one can understand why I want this diamond redone, to go with my other pieces.I would then want an old setting,too!
I'm dying slightly. These need at least one thread in The Show Me The Bling forum if you're able to. What a collection!
I feel like I would like to call the world in here... Who else would appreciate these goodies?
@missy
@mrs-b
@yssie
... Er... Everyone?