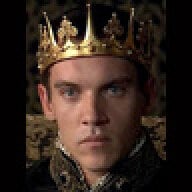 Joined

Jan 21, 2008
Messages

6,186
Date:

4/12/2009 11:13:57 AM

Author:

bebe

beautuful rings Lori.

You sized down

I can understand that though.

I don''t dislike my ring, I just feel the center cushion

doesn''t look like a 4ct stone. In some of my pics I posted

when I first got it Dec. 8, ''08, the stone looks large, but in

real life, no way. It also doesn''t help that Leon set the stone

as low as possible. We discussed that and he said it should

be set that way. We even talked about a halo, but again,

I listened to him - he nixed the idea. I purposely used step

cut side stones so the center stone would show up more.

But honestly, to my eye, they just all flow together, one

big blur. Oh well. The most expensive mistake in my life.
Wow, why didn''t you explain that to me since *I* ASKED, instead of berating me. I feel badly for you that you are so unhappy with a 4 carat diamond that you have to berate total strangers over it. You must really be miserable about it.