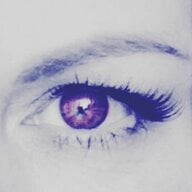 Joined

Dec 30, 2006
Messages

12,586
Date: 4/12/2009 6:39:59 PM
Author: Addy
I don''t think it has anything to do with being materialist and greedy. Are you bored? I think more about rings and what I have or don''t have when I don''t have anything to do that keeps my attention.
Not bored as such. I do have a lot of time on my hands and I spend most of it on PS. I think its easy to look at the big diamonds and think I would like one. Then other times I think I am being a bit greedy and I should just be grateful for what I have. I upgrade quickly which probably makes me look very shallow and not easy to please.
I just asked my husband what he honestly thinks about me upgrading. He said he thinks the size I have now is as big as he would like to see me wear, taking into consideration where we live. He said he would rather buy me another diamond, a different shape, and start the whole process again. He knows I like upgrading and doesn''t want to stop me doing it.. but is concerned about my safety wearing such a big stone.
He says there is nothing wrong with me having lots of different sets to wear as long as the diamonds aren''t too big.