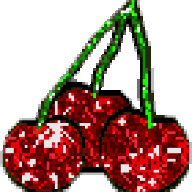 Joined

Jun 28, 2006
Messages

1,320
When I started looking for e-rings way back in 2004 I ended up buying a 1.3 H VS1. I loved that stone very much! Unfortunately the stone got chipped and I had to upgrade...I know tough.

So for my replacement stone I got a beautiful ES 1.76 J that was amazing, just too small. From there I went to a 2.43K VS1 but that was too much color so I went down to a 2.28 J SI2 but I could see the inclusion under the table so I went to a 2.24 J SI1 with med blue that I have had for a bit and I have very much enjoyed. BOY that is alot of upgrades...WOW...I never thought of it like that! LOL!!!
So I was looking at the virtual list and found a cherry numbers H SI2 stone that was just a few hundred dollars more than my J. I asked WF to bring it in if it was eyeclean and so they did. I got pics of the stone and was blown away so everything is in the process for my latest upgrade and I should have it next week.
I never thought that I would be able to get back into an H that is bigger than my J for just a bit more!!
So here is the pics of my new stone. It is a 2.31 H SI2 eyeclean. I asked them to place a prong near the inclusion so even if in some lights I could see it, that it would be less noticeable. What do you guys think?