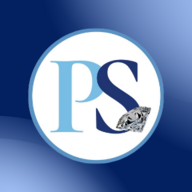 Brilliant_Rock
Staff member
Premium
Joined

Apr 19, 2008
Messages

1,493
Hello Pricescopers!
We are pleased to announce that we will be hosting a get together in Las Vegas this June during JCK 2011!
Where: Las Vegas (exact location TBD)
When: Saturday June 4, 2011
Additional details will be provided in the coming weeks.
Please post if you are interested in attending.
We hope to see you there!
Update – April 18th, 2011 :
We are good to go for our GTG!
The GTG will begin at 5:00 pm on Saturday June 4, 2011.
Please click here to RSVP via the contact form and write "JCK GTG" in the subject line.
For your privacy and protection, we will be contacting you via email with the location and additional details after we've received your RSVP.
Eligibility as of 4-18-11: For security purposes consumers with at least 100 posts or 6 months of membership with 50 posts will be eligible to attend this GTG. Please note that space is limited.
Thank you!