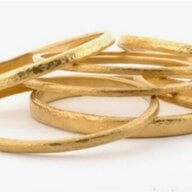 Joined

Jan 26, 2003
Messages

22,129
dk168|1453063071|3977211 said:

Angela Merkel, Magaret Thatcher, HM The Queen as in Elizabeth II, Hlliary Clinton, to name a few.
How do you know these things? Why would these serious women make this information publicly available? Or are people making assumptions about piercings based on what kind of jewelry (pierced versus non-pierced) they believe they are seeing when they look at earrings worn by the women?