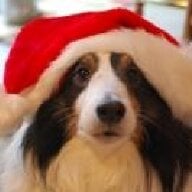 Joined

Nov 25, 2002
Messages

9,147
Date: 1/29/2007 7:55:18 AM
Author: Ellen

That''s a damaging, fear inducing statement kenny. Besides the OP, anyone searching threads who reads that and wants a great stone will very possibly dismiss any GIA stones they might have considered (of which there ARE great ones). And people who already bought a GIA stone are going to freak out thinking they may have bought a less than desirable stone.

I really wish people around here would stop spouting personal opinions as fact.
A HUGE amen to that sentiment, Ellen.....on a number of fronts. I share your sentiment.