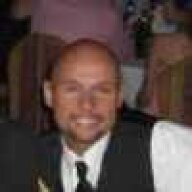 Joined

Dec 7, 2006
Messages

49
I have an old engagement ring that I want to trade-in or sell. The B&M that I bought this diamond from is giving me the run around. This store has a trade-in policy in place that allows me to trade in my stone as long as the new stone I am purchasing is double the value.

I found a beautiful stone at this B&M that I wanted to purchase. When I said "OK - that''s the stone I want", the store owner said he would not allow me to trade-in my diamond towards the purchase of his nicer stones. He said that he preders a clean deal on his nicer stones. I said his policy (which is in writing) does not mention a thing about any restrictions. He said he didn''t care - that this is his store and he will sell me what he wants to sell me. This guy was actually so bold about this that he put this in an email to me. I have files a complaint with the New York State Attorney General''s office. They were aghast at what he said to me in the email and they said they simply do not allow people to do business like this in New Yok State. They accepted my compaint and that process has started.

The problem is that I have no idea how long the process will take, nor do I know what the outcome will be. I want to propse in the next few weeks, but there is no way this will be done by then... Here are my options as I see them:

1) The AG''s office makes the store sell me the diamond I want (or something similar). Problem with this is I no longer want to give this guy my business.

2) The AG''s office tells the store to take back my diamond and write me a check for the full value. Problem here is that if this happens, I guess it is possible they may not award me the full value of the stone.

3) I trade the stone in at one of the other places I am shopping at. Who knows what I will get though if I do this. Plus if I do that now, and in 2 months the AG''s office tells the guy to take back the stone and write me a check for the full value, I am out a bunch of cash.

Any advice???