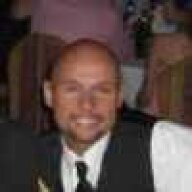 Joined

Dec 7, 2006
Messages

49
Date: 12/9/2006 4:55:16 PM
Author: kcoursolle
Arg, this man at the B&M is a really something... I''m so sorry you are going through this. I don''t have any better advice to give that what you''ve received here, but I just wanted to say that I''ll be crossing my fingers that things work out for you. You might want to talk to Bill Pearlman about consigning your diamond...I''m not sure I would personally ever want to work with your local guy ever again. Yes, you will loose money on your purchase, but purchasing a diamond online is cheaper and you will save money there to make up for it. Most of us here who have worked with ps trusted vendors such as goodoldgold, whiteflash, jamesallen, pearlmans, etc. have had wonderful experiences.
Thanks Kcoursolle. You are right, this guy is really something. The only way I want to work with this guy again is if he is taking back my stone and writing me a check for the $3150 I paid for it.