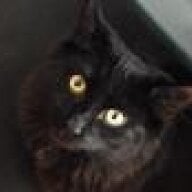 Joined

Apr 25, 2008
Messages

11,073
FF and I went to the bank today to pull out my diamond from the safe deposit box to take it to the jeweler that we''re using to make my engagement ring.

We put the ring away in July, and haven''t been back since.

We try to get in, and there is absolutely no record of us owning the deposit box that has my ring in it. None. Nothing on paper, nothing in the computer. The branch manager calls people for nearly 2 hours trying to confirm that we own the box. After those 2 hours, she tells us we can''t get in.

I am FREAKING OUT that the bank lost my diamond! I don''t know what I will do if they screwed something up. I''ve been worrying about it since we left the bank. I am so bummed. She said she will call someone on Monday to get it sorted it out, but I can''t help but freak that maybe it''s not there. I'' so mad at Bank of America!

However, we did go ring shopping and had fun.