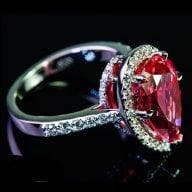 Joined

Apr 22, 2004
Messages

38,323
adom|1446134330|3943420 said:

Nice thorough guidelines for face to face dealings. I am putting together online options to have in case face-to-face does not pan out.

You mention credit card. So would you not advise the online "bank wire" or "cashier check" options and in person, I assume you would reject "cash" or "cashier check" better prices. Is this due to reduce risk of fraud??
For vendors that I've dealt with and trust, I have no issues with bank wire. If it is an unknown vendor, paying using CC affords you more protection should you need to return the stone to get a refund.