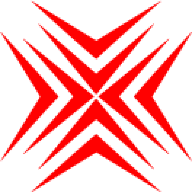 Joined

May 3, 2001
Messages

7,516
Rockdiamond|1445980110|3942743 said:

HI Adom,

By all means, use whatever you feel comfortable doing in selection.

I have nothing but respect for Wink.

That we feel differently does not change that.

His post started with the words "In my opinion"

That's the key here.

There are knowledgeable people in the field that have different opinions.

I have shown 60/60 stones that would not earn AGS Ideal cut grade being selected by real life consumers many times over AGSL 0 Cut graded diamonds. Or stones that had an ASET image that would get knocked here on PS being selected verus others with "good" aset images- and the selection was based on looking at actual diamonds. We don't have "jewelry store lighting" in my office- just normal lights, like you'd have in any office.

When looking at stones using ASET IS, and your eyes, it may ( or may not) be enlightening. The tools are not intuitive to use- unless one buys into the sales pitch about what the ASET/IS are supposed to look like.

While Wink mentioned "Steep Deep"-

he did not mention "spready stones" which can look larger than some "ideal cut" stones of the same weight

.

This increased spread can often be a deciding factor to buyers. Especially if they view the differences in sparkle and life as subtle, and opinion based- as opposed to night and day differences.

But since you'll be looking in real life, you can see these things for yourself. Please report back!!
Agreed, they can look stunning under the klieg lights, but the lack of sparkle under more subtle lighting makes them worse than Steep Deeps to me. There are a few spready stones that can look pretty good, but I have never seen one that looked as good, to me, as a properly cut diamond. It costs more to make them correctly, which is why so many cutters like to make them varying degrees of not correctly, to put a few extra dollars in their pockets. This is especially true around the magic numbers, like 1.00 carats.
Wink
P.S. David is correct about this, he and I have long ago agreed to disagree and have always been friends. That is one of the beauties of this business, compete hard all day and when we have the rare chance to be together in the evenings, the arguments continue over dinner and a drink.
Or three.