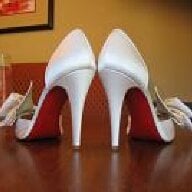 Joined

Nov 13, 2007
Messages

5,720
Date: 4/7/2009 4:47:06 PM
Author: TravelingGal



I guess my little poem to TGuy wasn't as trendy?

When I went and got a follow up pap,
They told me I had HPV.
Don't worry, it's not like a case of the clap,
It's worse! No cure for you or me!

I used 'comix' font though - that's good, right?
LOL.

That did it... no more work for me. It must have been that witty sense of humor that kept him wnting more...