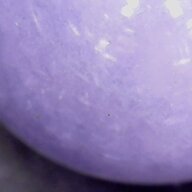 Joined

Sep 20, 2009
Messages

2,950
Good Morning NIRDI's. Shouting out to everyone. I love this thread so much. I watch it all day long but between things I need to do. Sending love to everyone. If I missed your name in the mix, sending a hug!
Hi NIRDI's
@missy
sending hugs. This has been a rough couple of days for you, I'm sure, Sending good Juju for good news and less stress. XOXOXO I loved your sunset picture. How beautiful. It's great to hear you have a trusted friend to advise you on the HRT options. There seems to be so many options on that one! Not easy choices. Oh, and I have a bling update
an upgrade (more below) but am excited!
@mrs-b
I love your pretty pearl and ring combo. I so enjoyed your rehoming of Bodecea and the amazing sweetness of
@Matata
. Enjoy the chocolate & bubbly!
@marcy
have I mentioned his much I enjoy your sassy attitude? You make me giggle more often than not when I read these threads. You have a Schrodinger's ring. It was and was not in the box. HAHA, I would have been in a straight-up panic attack. "#Martysaysiamweird" wear it like a crown! Hope the BiL gets good news on Friday, or if it's not good, at least he gets answers so he will know what he is dealing with and how to fight back.
@MamaBee
hope your mother feels better soon.
@junebug17
glad to see your niece and nephew have recovered. Hope your DH found a way through to get his vaccination. Could we have ever imagined what our lives have become in the past year? hope your vaccine comes along quickly too.
@LLJsmom
You have bling coming? do tell
@Bayek
sending a hug. Hope you are thawing out okay down there.
@Austina
hope you are staying warm and the house purchase "stuff" is running smoothly. Thanks for your kind words. Do you know how you put something away in the jewelry box and find it again? I just sent my smaller solitaire into
Ritani
for an upgrade and so grabbed this old miner (original e-ring) out of the "jewelry fort" and scrubbed it really well. Nothing like a great cleaning on a fussy ring to make it look better. I love its fat puffy crown too. And at night, the colored flashes are so much fun. I am enjoying it again.
@Scandinavian
hope you are well and your week is going great.
@bling_dream19
glad your mom is doing better! it sounds like this has been a very special time in your relationship. I'm so happy for you. Your new ring is so beautiful! I can see how you'd enjoy the sparkles. It is so well executed. I'm happy to see bling bassed from person to person on PS, and especially when it spreads happiness.
@Polabowla
I'm sorry your friend didn't give you that solid listening and support. After 25 years, that is so hard. Sending hugs and hopes it is not MS, but if it is...you can get into remission soon!
@Slick1
Hope your week is going well
@Daisys and Diamonds
sending a hug. Pets are family 100% and this must be so hard for you.
Not much happening here. Hubby went to the inlaws in Tennessee to help FiL after shoulder surgery. he has been helping out with the honey-do list at their house and they kept him an extra day
.
Meanwhile, because I have been naughty and subject to temptation, I decided to upgrade my yellow gold solitaire with
Ritani
. I just upgraded from .82 to 1.29. I am curious if DSS will set in and I end up increasing this diamond size. I think this may be my sweet spot, but I noticed I was already starting to do the math for another upgrade. HA. As much as I enjoy my fussy, heavy platinum halo set, I prefer my simple yellow gold knife-edged solitaire. The upgrade has been put back into a yellow gold 6 prong solitaire, but the heavier version (2.5mm knife-edge band).
I bought outside of rocky-talk recommendations and bought a 60/60 type diamond with a 58% table. HCA said .9 with all Ex. However, it has a 32/41 crown angle. This was one of the trade-offs for a great pricepoint, spready bright diamond and what should be almost top-tier performance...and hey, I can always trade up!
It arrives on the 9th.