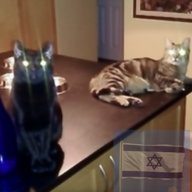 Joined

Jun 8, 2008
Messages

49,929
As some of you might know from my posts this year I have been having a sort of bad year. I finally was feeling a bit better and getting my life back again. Well we had a bike accident this morning and I broke my ankle/leg in 2 places. Tibia and Fibia. When I do something I do it all the way. I was taken to Monmouth hospital and had x-rays/Cat scans/blood work and met with the orthopedic surgeon who just happened to be visiting a patient there when I was there. He said it is a very bad break and will probably take a year for me to start feeling like myself again but that hopefully in 6 months I can get back to easy activities and such. I have to stay off it at least 3 months-no weight at all and they are not sure how long I have to wait to have the surgery (he said he estimates it will be at least a 3 hour surgery) because my swelling is so bad they have to wait to do the surgery. I am going to need pins and screws and what have you. All foreign language to me.

So I am a bit depressed because being active is the one thing I can use to work out my stress which I have had some of this year LOL. I am worried that 1. I will never get back to the same activity level I used to love and 2.I will never feel 100% again and 3. I am also concerned about the next # of months. How am I going to not go out of my mind. Doing nothing is not something I can do well. But I have no choice. There really is nothing I can do.

And lastly I am very worried about my job. I am a consultant and they have no legal obligation to wait for me. The clinic director is not a nice guy to say the least and his only concern is making money for the clinic and if I cannot see patients for 3 months he is not going to wait. I am the only one in my profession there so no one else can see my patients. I haven't called them yet because he leaves early on Fridays so he was already gone when I spoke with the orthopedic surgeon. I am so sad about this as I love my job but there is no loyalty when it comes to dollars. They will not just hire an interim doctor either. They will just say bye and that'll be that. So sad about this. I want to curl up and just cry about everything yanno?

I also have an appointment at the Hospital for Special Surgery Monday AM with an orthopedic surgeon my mom saw when she had a botched surgery that he fixed. My family is adamant that I get this second opinion and they know how good this doctor is having personal experience with him and his reputation is stellar but the thought of dragging myself to the city etc with all the pain I am currently in is terrifying. I have a high pain threshold I really do and I am crying from the horrible pain I have been in all day from this. Vicodin is not touching it at all. And of course no matter how good a doctor is things can go wrong so all around scared, in pain and depressed.

And I cannot get up the stairs here (at beach house) so I just gave up and will spend the night on the couch downstairs. My poor dh is doing all he can but he cannot help my pain. We were supposed to see my family here tomorrow for a belated father's day celebration and now they still want to come but I couldn't even get to the backyard today when we got home because there are a few steps down outside and I tried but just couldn't do it. I am happy I was able to climb the short stairs to the front door to get into the house. I had a cast up over my thigh but the surgeon cut it off and redid it to my knee thank goodness. So much pain.

I am so sorry to be here again crying on your shoulders. I am sure some (many?) are sick of my sad sack posts this year and I apologize sincerely. But I just had to cry here once again. This year sucks lemons. I know the journey ahead will be challenging and I will be doing my best to maintain a good attitude because there's no other choice. Thanks for reading all my ramblings.