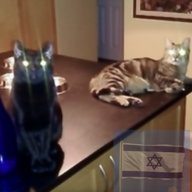 Joined

Jun 8, 2008
Messages

27,802
Oh no! That's horrific about Shipley's dog.
.
You are so right. It has been, and continues to be. the most terrible year for the furries and I'm so sorry about the Shipley's dog. There are no words to describe how awful that is. I cannot even imagine how she must be feeling.
I just spoke to the rescue person Elaine and she is still dealing with RW and she got it herself for the first time ever. She had been previously resistant to it. She said this is one doozy of a strain. I'm quite worried that this ordeal might not be over soon. Praying it is but very nervous. It feels neverending at the moment.