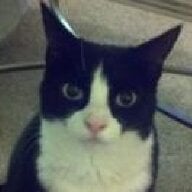 Joined

Aug 8, 2005
Messages

40,225
After my conversation with Mark I was feeling very good (you could probably tell by my post) about Mark, and he had expressed his enthusiasm about my project... so I sent him a Power Point Presentation detailing everything we had talked about. I just used my the same presentation I had used for other querries.. but adapted it to the new ring design....
And he took great offense to it and the tone of it... and has declined my project. Apparently my presentation reminded him of a really horrible person he dealt with and to qoute, ''once bitten, twice shy.''
No MWM ring for me.
I still respect him and believe his is a great guy, and of course believe it is his perrogative to decline a project.
Back to the drawing board.