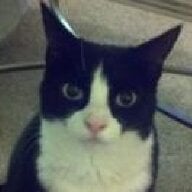 Joined

Aug 8, 2005
Messages

40,198
Forget the surprise. The RING doesn't have to be a surprise. You can have a surprise proposal, have it be special and wonderful, without a surprise ring. She's talked to you about rings. So she knows she is probably going to get one. Surprise over.

I know society makes it sound like the proposal is some huge right of passage for men with all kinds of rules. That they have to magically know what the perfect ring is, buy it, and propose and make it a big to do.

The fact is that's Disney. Men are not mind readers. And when you are spending a large amount of money on an item you want to do all the research possible. Especially when it is a gift for someone else that they are expected to wear EVERY DAY for the rest of their lives.

So take your lady down to your local jewelry store. Make a romantic date of it. Go to a nice lunch. And have her try on rings. Decide what is right for her, get measured for ring size.

That's reality. That's marriage. And that's what you are contemplating. You aren't a child, so forget Disney and it's dictates.

The proposal can still be a complete surprise. And it WILL be special for one simple reason: it will be ONCE in a lifetime event for you both. And it will still be amazing.

Okay?