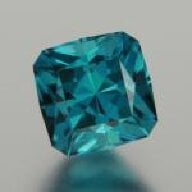 Joined

Jan 18, 2008
Messages

9,758
....To
Good Old Gold
,
Whiteflash
, all my PS friends and helpers....and most importantly,
my gorgeous and supportive Fi

Here is my RT thread with some background for those interested,
https://www.pricescope.com/community/threads/its-finally-finished-thankyou-gog-and-wf.89109/
My new diamond is a
GOG
hand selected H&A, basic stats are:
1.258 ct
K
SI1
AGS000
Here is the actual stone''s page for more detailed specs:
http://www.goodoldgold.com/diamond/3334/
The setting is the Legato Sleek Lines from
WF
in 18k yellow gold with WG head, and I requested a slight modification to have claw prongs instead of the standard ones.
For anybody reading this who is considering working with either of these companies, I can not speak highly enough of them, their staff and their product. Imho they deserve every bit of the stellar rep they enjoy on PS.

I have had this ring for almost a week now, and words can hardly describe how happy I am with it. In my eyes, everything about it turned out perfectly.
So I will use some emoties instead to show what I am doing alllll day..

How I felt when the ring finally arrived..

And, how my new ering makes me feel..

(this one of course applies aswell to the lovely boy who gave it to me).
This thread will be a kinda work in progress, as I have a new camera that I''m still getting the hang of, and I want to make sure I only post really good piccies!
Also it is winter here, so I am hoping for some sunshine to really do this puppy justice!
Oh, and for anyone that doesn''t think me mad, I have named my diamond/ring Perry. I know by PS standards 1.25 is not that big, but where I am, I though she deserved a name, as she certainly has a presence!
Ok, enough jabber, I know you guys wanna see PICS!

These first couple are my fave photos (so far)..