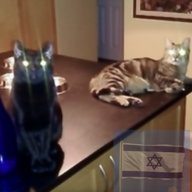 Joined

Jun 8, 2008
Messages

51,873
So I wasn't going to start a thread on these because let's face it I am the world's (or at least Pricescope's) worst photographer but I decided to just go ahead. Not great pics but maybe still enjoyable to see. I hope.
These earrings are from the first decade of the twentieth century and are a close enough for me matched pair of old mine-cut pear-shape diamonds just under one carat. One inch long and are 18K yellow gold and platinum.
The ear wires are way too long and the bend is also not in the right place for me. I want them to dangle right below my earlobes. I will take care of that after the holidays however as it is too busy now to get a bench jeweler to fix them in a timely manner. Lang said they would cover the cost so that is very generous of them. The other option is to send it back to them but I think I would prefer showing in person where I want the bend to be in the ear wires. Snipping the excess length is easy but where I want that bend in the ear wire to be is trickier I think.
OK onto pics.