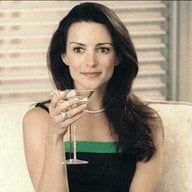 Joined

Jan 3, 2018
Messages

291
Your rings are absolutely gorgeous!

Do you live where the weather is cold? Because I would never recommend sizing rings to fit in the winter. As others have said, rings are going to be loose in cold weather and hopefully fit perfectly in the summer. So if 5.25 fits well in the summer (not tight at all), then I'd highly recommend sizing to 5.25. I cannot stand rings that are tight, and I'd want them to fit right in the summer. In the winter, you can use a ring noodle or snuggie (Amazon) to make the e-ring fit more snugly if it bothers you. You definitely don't want to be sizing your rings back and forth every season. My rings are loose right now, but not so much as to slip off my finger.
The ring I have been wearing for the last 10 years was a size 5 - even through pregnancy. I definitely need a 5. The 5 will actually get a little loose in the cold - never tight - so I will definitely look up the ring noodle and snuggie! Thank you!!