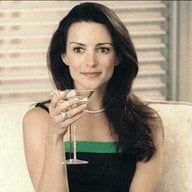 Joined

Jan 3, 2018
Messages

291
My rings are here!!!! Thank you SO much to everyone who offered advice and guidance during this exciting time... I am thrilled to unveil my new
Whiteflash
Tiffany inspired solitaire and eternity band!!! You can follow my search here -
https://www.pricescope.com/communit...-vs-vatche-u113-vs-tiffany-co-classic.236719/
and here -
https://www.pricescope.com/community/threads/show-me-your-i-colored-diamonds.237041/
Below are the details on my new diamond:
Category A CUT ABOVE® Hearts and Arrows
Shape Round
Carat 3.106
Color I
Clarity SI1 (eye clean)
Measurements 9.40x9.44x5.75 mm
Fluorescence Negligible
I chose a custom version of the
Whiteflash
classic knife edge solitaire in Platinum 950/Ruthenium. I asked for a soft knife edge and the stone set at medium height. The prongs were inspired by msop04 and a vintage Tiffany ring I found online. I wanted the band to be a bit wider to accommodate the size of the diamond, and I wanted it to widen towards the diamond.
My eternity ring is custom and an exact copy of vespergirl's...
https://www.pricescope.com/communit...hared-prong-eternity-its-finally-here-loads-o
f-pics.117411/ It is 1.68 carats with 8 point diamonds set as low as possible. I read all about the perils of eternity bands "eating" solitaire prongs, but I did not want to wear a spacer... Therefore, it was very important to me that the eternity band did not touch the prongs of my solitaire. Eight points was the largest I could go for this to work, but honestly, I would not want it any bigger! I also wanted the rings to fit together as flush as possible.
I also selected a plain 2mm half round eternity band to wear on days I might not wish to wear the diamond band.
Whiteflash
was absolutely amazing to work with!!! I cannot more highly recommend them! We were so nervous about making such a large purchase sight unseen, but their hand holding along with the support received here at PriceScope made all the difference! I was concerned about the I color showing a yellow tint, but I can not see any at all, even from the side! It is sparkling white!! There are so many other I ACAs here on PS, and they all say the same thing.
I also worried about the SI1 but
Whiteflash
is meticulous about their "eye clean" policy, and this diamond is perfect. I cannot even see anything using a 10x loop!
Here are pictures!!!
(Solitaire size 5, eternity band 5.5 to allow for growth)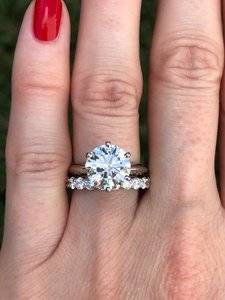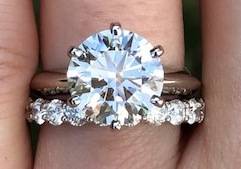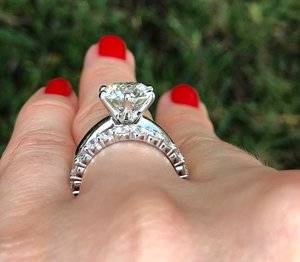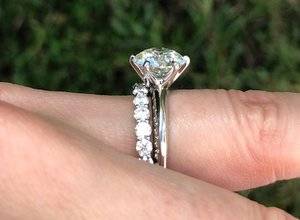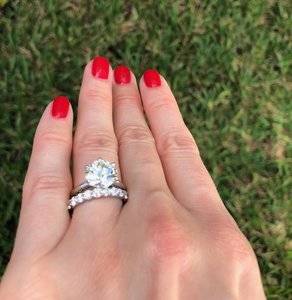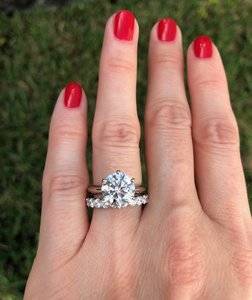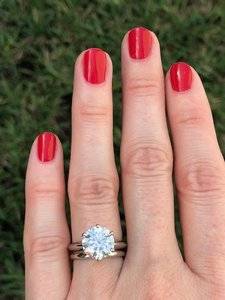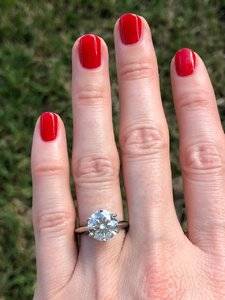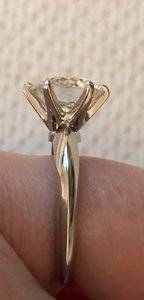 Now here is the only little problem... both rings are too loose on my finger! I am wishing I had gone with a size 5 instead of 5.5 for the eternity band, and the solitaire needs to be taken in at least a quarter size. It feels more like a 5.5 than a 5.
I thought I would just take it to my local jewelry store, as I really don't want to be shipping this ring back and forth. Hopefully once it is adjusted, it will keep the eternity in place. Thoughts?
Thank you again to the entire team at
Whiteflash
who truly outdid themselves!!! And a huge thank you to my fellow diamond lovers here at Pricescope!!!! I am over the moon!!!!!!