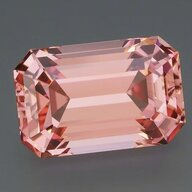 Joined

Jan 30, 2008
Messages

5,057
Date:

5/28/2008 10:49:37 PM

Author:

miraclesrule

I''ve been quiet too long...what is up with me??

Homeschooling. It''s a hot topic in California right now because a recent legal case has just ruled that homeschooling parents need to be certified with the same teaching credentials as public school teachers.

I don''t think it will be upheld on appeal...after appeal...

It''s a damned if you do, damned if you don''t proposition for parents who know that the public school system is in shambles. Heck, just ask Google as to how many Americans they recruit into their ranks. Their executive team had to start their own program in order to teach Americans so they could hope to bring some diversity, but most of them are foreign graduates and/or foreign students who made it into MIT.

I don''t know if ''socializing'' a child is a prerequisite to ensuring a healthy future. Perhaps in the future, the cost of travel will be so out of the reach of ordinary citizens that bringing community back will be the social model of the future. Besides, when 13-yr old girls are beating each other up and filming themselves for YouTube, I tend to think homeschooling has it''s social advantages.

I for one look back on my education...and I have to look pretty far....but it irks me that I was never taught how to balance a checkbook. I was never taught what criteria affects my credit rating. I was never taught a lot of the thing''s that I needed in order to live in this society. I had to learn them myself in the ''School of Hard Knocks'' and through my own curious nature and ambition. Talent can''t be taught. Identifying and fostering talent can be done. And sometimes, the best person for that job is MOM.
AAAAAKKKKK!!! I''m sorry Miracle I really, truly am, and I
not
trying to start a fight, but this kind of stuff just makes my blood boil. Here we are in a thread about homeschooling and someone again says I didn''t learn this, I didn''t learn that. Please please tell me why, when the entire society has been gulled by the credit idustry, from top to bottom, that highschool teachers should have been so informed as to be responsible for teaching you - assuming that you or any kid of that age was even interested enough to pay attention - and plenty weren''t - how to manage credit? Is this a simple topic? Is this the mandate of the public schools, or is handling money and budgeting something the
parents should be doing
?
I''ve really got to get the FI to do the math and I''m going to post it here. How many days a year they have, how many hours a day, how many days they lose to testing, assemblies, weather, interruptions, fights, and then give you how many points and topics must be covered in the remaining time. Some studies have shown that if all the stuff that the schools mandate right now were adequately taught, it would take 23 years to teach it. And you are worried about handling credit cards?
I was never taught about credit in school either, and if you''re as old as I am, a credit card was not even
imagined
as a possibility, so why should on earth should they have taught you that??
If you think that formal schooling is going to be able to teach you even most of the things you need to live in this society, you are one of those passing the buck, or at the least not thinking through what you just said. Some things
are
only learned through experience, and no amount of instruction or projects assigned by a teacher will change that. In the next breath you''re completely right though, the best person for that job is MOM. Or DAD.
My mother taught me how to balance a checkbook, and gave me good advice about handling credit. She didn''t wait for the schools to do it. They were busy teaching me core curriculum math, science, history, and English. Not morals, not credit scores, not religion, not multiculturalism, not alot of things. Everyone wants the schools to be all things. They''re not. They are there to try to give a basic grounding to your kids, not to raise them. There are many good teachers out there who bleed every day for YOUR kids, for what amounts to a pittance. They stress and fret that they can''t do better, but they are pulled SO many directions. I see what my man goes through every day, and I wish for his sake he''d just toss in the towel, but I''ve seen him teach and he''s genuinely good. I wish I''d had more teachers that good when I went through. It would be a loss for the kids I can tell you.
Bottom line, my FI has very little real problems with the kids. The parents are another matter entirely.
And what I get from all of this is that a major reason why parents homeschool is because other parents children are hooligans who are disruptive enough to ruin the teaching of anything at a reasonable level, and they don''t want them exposed to that. So IS it "the schools" or is it other people''s children?
The one thing that I did learn well from my own mother, talking to her back in the day when she though it probable that I''d have kids, is that if kids are bad, 99.9% of the time the finger points right back at YOU, the parent. It''s the parents it''s the parents it''s the parents....